Testimonials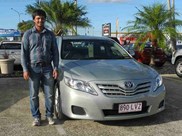 So happy... I bought my car over the phone
I Dilip Kumar saw advertised in carsales.com.au this 2009 Toyota Camry. Seeing the properties of the car immediatly I asked for an inspection.
I got a call in the morning from Dynieka from your office and with the feedback and confidence given by her I bought the car over the phone.
The team from Caboolture City Autos were in touch with me regularly until I came and picked up the car.
Suncorp bank much appreciated the response from your team during my car loan process.
I am very happy seeing the car today and I am ready to pick it up now!
Thankyou for your kind response and giving me the best car!
Dilip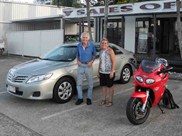 First Class Service
The service and the proffessional attitude to my purchase of a Toyota Camry from Caboolture City Autos was first class in every respect. I would highly recommend this company and it's most helpful staff if you are considering the purchase of a motor vehicle
Ken Robinson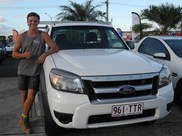 Sam joins the Ranger Club...
Caboolture City Autos were very helpful in helping me buy my first car. They helped me sort out my finance with no hassels and very fast approval. The staff were very courteous and efficient and great to deal with. Overall it was a great experience for me and I'd reccommend them to anyone else needing help with finding a car.
Sam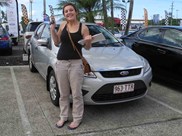 Love at first drive!
I was looking for a new car when my mum called me and told me she had found a beautiful little ford focus at Caboolture City Autos. I went for a test drive and fell in love.
I would definetly recommend Caboolture City Autos for anyone looking for a car with no worries.
Renee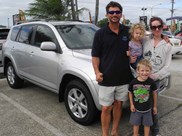 BEST USED CAR DEALER I'VE EVER USED......
Best used car dealer I have ever delt with. Great customer service. Salesman Grant was fantastic. Very clean & tidy used cars.
Steve, Kerrie & Kids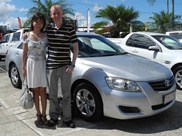 Proud owners of Toyota Aurion
We have been looking to replace our old Lancer for some time now, but didn't have much luck finding a suitable replacement, that was till we found a silver Toyota Aurion at Caboolture City Autos which was just the ticket. The staff were friendly and helpful and offered a test drive which got us hooked. It took us a bit more time to look around further and also to sell our current car, but we eventually decided to come back to this car, and today we are the proud owners. Thank you Caboolture City Autos.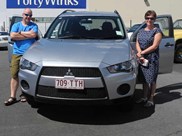 Super Dooper couple from the UK!
The friendly helpful staff at Caboolture City Autos made our first car purchase in Australia a real pleasure. The finance was all sorted in house and made the whole process painless. Caboolture City Autos will certainly be our first port of call when we need another motor car. To sum up the service into one word, "SUPERDOOPER"
Cheers,
Stu & Jennie Dale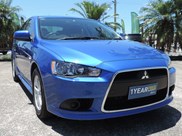 " It is with a very high recommendation that we can really thank Caboolture City Autos for being a wonderful place to by your next car from. Our family had been overseas for many years and the whole car buying process was made much more managable and pleasant because of the attitude, friendliness and care of the Caboolture City Autos team and especially Grant towards us.

The were not pushy at all, their suggestions were very helpful and they allowed us to make the decisions we needed to regarding which car to ultimately purchase. They gave us plenty of time on the lot to look around and they were very patient and listened to us and what we needed. The actual buying process was excellent as we had been overseas for a long time and so Grant explained the whole process to us, the paperwork involved, warranties, after sales service etc and they really bent over backwards to help us.

Just after the sale when we had to get a air conditioning and central locking problem fixed they were right on the spot and willing to help so that our experience of getting the car was not soured by these problems. Their cars are RACQ checked which really helps when you wonder "what am i really buying and will it be reliable ?" After the warranty repairs had been done then Grant phoned us, to see how everything was going. That really says something.

To us this is how buying a car should be and with being faced with re-adjusting to life in Oz again this experience made you feel like they cared, that we mattered and that they really wanted to help.

Therefore we highly recommend them as a great place to get quality cars.

Mark "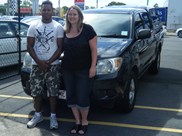 Happy Customers
"We bought a Toyota Hilux through Caboolture City Autos. The finance on the car was all done through Caboolture City Autos and approved the same day.
The service was excellent and we would recommend anyone looking for a car to visit Caboolture City Autos as you will not find such great service anywhere else."
- James & Felicity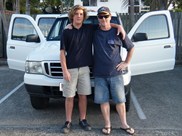 Great Service!
My Father and I went to Caboolture City Autos and purchased a Ford Courier 4 x 4. We are very happy with the service provided and would have no hesitation in recommending their Dealership to others.

- Sam & Dad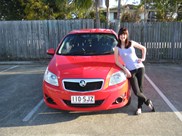 Very Helpful! Cheerful!
This Car Dealer has been so helpful in selling me my first car. This Car Yard has amazing cars and very helpful, cheerful Staff members!
- Chloe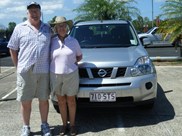 More Happy Customers
Buying a Used Car can be a stressful exercise but thanks to the team at Caboolture City Autos this was not our experience. From their first contact, in response to our online enquiry, they were pleasant and helpful so we made the three hour trip from Hervey Bay to inspect the vehicle. We were treated professionally and with courtesy, and I'm pleased to say, with no hard sell and no pressure.
- Ann & Ross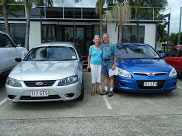 Two Cars not just One!
We were looking to change our vehicles and after checking most of the yards in Caboolture came finally to Caboolture City Autos. We have one particular need for one vehicle which other yards did not have in stock. We stopped and entered the yard to look at a possible vehicle we had seen. There we were met by the sales staff who showed us around the vehicles on offer. After checking out a number of vehicles we selected two and bought them immediately. After many experiences in buying cars, this was one of the best we have had. There was no pushy salesmanship, just simple courteous, helpful service.
The Staff were helpful and easy to deal with. We have been happy with the outcome and especially with the range of vehicles in stock, better than most we had seen. If there is a next time then this is where we will start.
- Bruce & Barbara
Contact Us

Caboolture City Autos
(07) 5433 1422
(07) 5428 7622
248 Morayfield Road
Morayfield
QLD. 4506 

Latest News