Warranty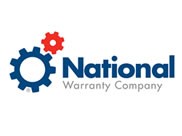 Caboolture City Autos are pleased to offer the National Warranty Company (NWC) extended warranty products for your vehicle. Features & Benefit include:
Comprehensive Parts & Labour Coverage
Unlimited Claims & Unlimited Kilometres*
1 - 5 Year terms available
Australia-wide repair network
Easy 'no-forms' claims process
Repairs paid directly therefore reducing your 'out-of-pocket' expenses
Flexible warranty plans to suit any budget, vehicle or level of cover
Warranty is transferable to a new owner should you sell the car in the future
Provided by Australia's largest specialist warranty provider
Sentinel Warranty
NWC's Sentinel Warranty plan is suitable for all vehicle makes, age and distances travelled and help protect you against the costs of unexpected mechanical failure.

Vital Warranty
NWC's Vital Warranty plan provides a basic level of cover to help reduce the financial impact of unexpected costs of mechanical failure and is suitable for all vehicle makes regardless of age or distance travelled
About National Warranty Company
National Warranty Company (NWC) is Australia's largest independently owned warranty company which specializes in the administration and provision of Extended Warranty Products for New and Used Vehicles. Established in 1999, NWC is part of the NWC Group which includes National Roadservice Australia (NRA) and Premium Warranties Australia.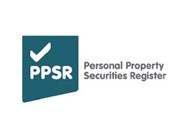 From 30 January 2012, a number of existing Commonwealth, State and Territory property security registers, including the state operated REVS registers, will close and be replaced by a single national law and register called the Personal Property Security Register (PPSR).
Encumbrances recorded in the existing state REVS registers will be migrated to the national PPS Register.
Caboolture City Autos is registered through Dealer Solutions to ensure that all vehicles have the correct and up to date checks prior to purchase, trade and sale.
Contact Us

Caboolture City Autos
(07) 5433 1422
(07) 5428 7622
248 Morayfield Road
Morayfield
QLD. 4506 

Latest News